Books for Specialist Sub-Contractors
Set out below is a selection of books and other materials that have been recommended by your Virtual Team.
Andrew says;
"As an ex-specialist construction subcontractor myself I wanted to write the book because I believe that in the brutal world of construction subcontracting, specialists, of any size and any sector, can benefit enormously from Quality Management and Quality Management Principles and indeed from securing ISO Certification.

One of my main motivations was to dispel the many myths and misconceptions that surround ISO; primarily around it being bureaucratic, expensive, inflexible, and only for bigger companies. 
Click on the book picture above and you will be taken to the BLISS web site where you can order the book, and have it delivered the next day.
You can also find lots of other resources for Specialist Contractors on the BLISS web site. 
Listed below are series of books which you should also find useful. You can access most of the books described below and have your choice delivered tomorrow simply by clicking on this link.
Please remember that you can use the Ask Streetwiseor Streetwise Confidentialfacilities on this site to obtain advice from our Virtual Team of Experts on a whole range of subjects.
Also, please feel free to discuss these or any other titles in our  LinkedIn Group.
Entrepreneurship and Financial Freedom
"Rich Dad Poor Dad What the rich teach their kids - that you can learn too" - Robert T Kyosaki with Sharon L Lechter CPA
"Rich Dad's Cashflow Quadrant Rich Dad's guide to financial freedom" - Robert T Kyosaki with Sharon L Lechter CPA
"Rich Dad's Guide to Investing What the rich invest in, that the poor and middle class do not!" - Robert T Kysoaki with Sharon L Lechter CPA
"How I Made It" - Rachel Bridge"
"The Richest Man In Babylon" - George S Classon
This is a little gem about managing your money!! - BJA
"Tycoon" - Peter Jones (Dragons Den)
"Secrets of the Millionaire Mind Think Rich to Get Rich" - T Harv Eker
Personal Development
Classics
An Amazing True Story That Gave Us Think And Grow Rich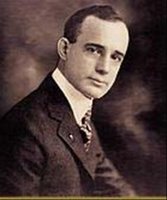 On a stormy night in 1908, a young reporter was invited to see America's first billionaire, Andrew Carnegie.   Napoleon Hill quizzed Carnegie as to how he had achieved such success.
Carnegie was iso mpressed by the earnest young fellow that he suddenly offered him a strange proposition: "Mr. Hill, on your behalf I will use my considerable influence to arrange opportunities for you to personally spend time with 500 of the greatest accomplishers of our time. They will include fellow industrialists, entrepreneurs, inventors, merchants, statesmen, artists, and many others. You will have as much time as you need to interview, learn from and observe them.
Your objective will be to validate the belief success is a matter of an ideology, of universal laws, which can be enumerated, learned and then simply duplicated and used as skills to deliver predictable results, just as you might learn the laws and process of making steel."
You will accomplish this mission by documenting the beliefs and behaviors all these great men and women share in common. No remuneration shall be paid to you by myself. You must support yourself while working on this project.
Your goal will be the publication of a 'success encyclopedia' enumerating the laws. Whatever the financial rewards arise from that are yours. You have just 60 seconds to accept or reject this offer…"

Napoleon Hill said yes, with a second to spare.  And more than a hundred years later more than 20 million people have learned the principles of success because of his decision.
Think And Grow Rich - Napoleon Hill
This is written in the style of the time but it is still a fantastic read!BJA
"How To Win Friends and Influence People" - Dale Carnegie
More Modern
"Millionaire Upgrade Lessons in Success from those Who Travel At the Sharp End of the Plane" - Richard Parkes Cordock
"Streamline Enjoy Now volumes 1-10 and
Streamline Be Free Volumes 1-10" CMS Publications
"Select & Confidential Freedom File 1-12" - CMS Publications
You won't find either of these two in the book stores, but if you are interested, let me know.Contact BJA

Sales and Marketing and Business Development
Get Straight To The Point!
"No B.S Direct Marketing The Ultimate No Holds Barred Kick Butt Take No Prisoners Direct Marketing for Non-Direct Marketing Businesses" - Dan Kennedy
"No B.S Wealth Attraction for EntrepreneursThe Ultimate No Holds Barred Kick Butt Take No Prisoners Guide to Getting Really Rich" - Dan Kennedy
Writing For Business Success
"Hypnotic Writing How to Seduce and Persuade Customers with Only Your Words" - Joe Vitale
Using Modern Technologies and Methods
"Instant IncomeStrategies that bring in cash for small businesses, innovative employees & occasional entrepreneurs" - Janet Switzer
"The Official Get Rich Guide to Information MarketingBuild A Million Dollar Business Within 12 Months" - Dan Kennedy, Bill Glazer and Robert Skrob
"How To Make A Fortune On The InternetA Guide for Anyone Who Wants To Create a Massive and Passive Income for Life" - Ajay Ahuja
"Changing the Channel 12 Easy Ways to Make Millions For Your Business" - Michael Masterson and Mary Ellen Tribby
"The Ultimate Web Marketing Strategy The Essential Resource on How to Use the Internet to Acquire New Customers and Clients and Optimise Sales and Profitability" - Ed Rivis
"The Absolute Beginners Guide to Internet Wealth" - Pat O'Bryan
A Little More Traditional
"Rapid Result ReferralsPowerful Tips and Ideas To Boost Your Sales" - Roy Sheppard
"101 Ways To Make More Profits" - Steve Pipe
"Older Richer FitterIdentifying the customer needs of Britains Ageing population" - David Metz and Michael Underwood
"The 50 Plus MarketWhy the future is AGE NEUTRAL when it comes to marketing and branding strategies" - Dick Strond
"The Marketing Secrets of a Multi-Millionaire Entrepreneur" - Jonathan Jay
This is another one you won't find in the book store, but if you are  interested let me know.
Wackier But Full Of Great Business Ideas
"The Toilet Pan MillionaireMoney Making Secrets You Can Learn On The Loo" - John Harrison
"Resistance is UselessThe Art of Business Persuasion" - Geoff Burch
"The One Minute Entrepreneur" - Ken Blanchard and Don Hutson with Ethan Willis
"The Money Making Magic of a Funfair Gold Fish and other Get Rich Secrets of a Mattress Bound Millionaire" - John Harrison
Negotiating
"Getting to Yes Negotiating to an Agreement Without Giving in" - Roger Fisher, William Org and Bruce Patton
Philanthropy and Helping Others
"The New Philanthropists The New Generosity" - Charles Handy
"Myself and Other Important Matters" - Charles Handy
Organization
"Six Thinking Hats" - Edward De Bono
This is a fantastic way to improve the effectiveness of your meetings. BJA
Presentations
"How To Think On Your Feet" - Patrick Quinn
Trading on The Stock Market
"Trading The Easy Way" - Streetwise Publications
Property Investing
Please note that a lot of these titles were written during a rising property market. They contain loads of great information but you need to bear in mind the current market conditions and finance products available.
"The Land Planning Riches Home Study Course" - Streetwise Publications
"The 44 Most Closely Guarded Property Secrets" - Rob Moore and Mark Homer
"What To Do When It All Goes Pear Shaped The Property Secrets Landlords Guide To Regaining Possession of Your Property" - Tony Booth
"Bargain Property Copy-Writing Secrets Revealed" - Vadesha Properties - DVD
"Professional Property Investment" - Peter Jones - DVD
"How to Avoid Property Tax" - Carl Bayley
"How to Build a Property Portfolio Using Other Peoples Money & Retire in 3 to 5 Years" - Brian Baggarley
"The Property Chain the definitive guide to buying and selling property" - As seen on Channel 4
"Buy To Let Secrets 2003 your complete inside guide to buying and renting property for maximum returns and minimum risk" - Richard Davies and Neil Lewis
"Social Buy To Let Secrets the secrets of guaranteed yields" - J C Cheong
"Property Management Secrets 92 ways to actively manage property for maximum profit" - JoJaffa Limited
"The World's Best Tax Havens how to cut your taxes to zero and safeguard your financial freedom" - Lee Hadnum
"How to Avoid Inheritance Tax" - Carl Bayley
"Property Secrets Expanding Your Knowledge" - CD Pack
"How To Be A Successful Property Investor" - Alise and Jonty Crossick
"The Successful Property Investor's Strategy Workshop" - Peter Jones
"Property Tax Secrets 2005 How To Cut Your Tax Bill and Sleep Soundly At Night" - Colin Davison
"Property Developer Secrets 2005 The Risk Free, Money Making Strategy For Property Development" - Neil Lewis and Richard Davies
"Portfolio Property Secrets How To Create A Secure And Passive Income Stream - For Life" - Damon Leigh and Richard Davies
"The Million Pound Property Experiment How To Make Money From Your Home" - Colin McAllister and Justin Ryan
"Property Marketing Millionaire How To Retire Through Property Investment - Jealousy Guarded Secrets Revealed" - Vadesha Properties Ltd
"How To Use Creative Property Investment Strategies To Skyrocket Your Passive Income And Profits" - Parmdeep Vadesha
"The Secrets Of Property Success" - Edited by Peter Parfait
"How To Raise 100% Finance To Buy £1m-£5m Worth Of Bargain Properties In 3 Years Or Less Using None Of Your Own Money..." - Parmdeep Vadesha
"Property Investment Strategies" - Edited by Peter Parfait
"7 Proven Property Tax Saving Strategies For Landlords 2004-05 Edition" - Kalamer Ltd
"80% Of You Will Get It Wrong! (Join The Other 20%) - JoJaffa Ltd
"The Amazing Phenomenon Of Buy-To-Let And How You Can Take Advantage" - Peter Jones
"An Insider's Guide To Successful Property Investing" - Peter Jones
"Buying Bargains At Property Auctions" - Howard Gooddie
"The Property Millionaires Fast Track 100 Steps 1-20" - Peter Jones